Halle Berry 2002 Elie Saab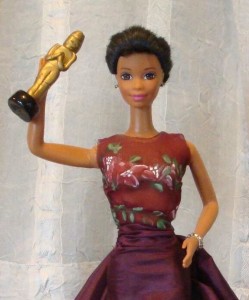 Halle Berry won the Best Actress Oscar for "Monster's Ball" in this gown.  Not my favorite performance, but definitely one of my favorite dresses.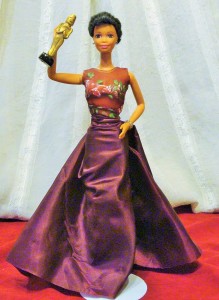 I painted the bodice embroidery, which I am very happy with, but the waist detail isn't quite right.  It is always hard to manage an exposed belly on barbie because so many of the dolls have impossible sharp-angled wasp waists that are unrelated to the actual shape of the actresses midriff.  It's hard to be form fitting and properly angled.  It's still one of my best dresses though, because it is such a striking, iconic gown that everyone loves.