Programs and Presentations
Heidi got her start teaching craft programs as the Arts and Crafts Director at a Cape Cod summer camp in 1987 when she was just 21 years old.  Since then she has built a repertoire of programs for adults, teens, seniors and kids that encourage participants to explore their creativity.    Although she sells her own work in galleries and online, her real talent is in teaching others to make treasures for themselves
Heidi teaches classes for: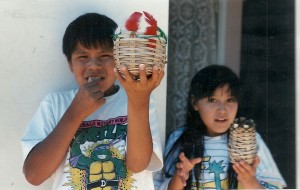 Art Centers
Church Groups
Community centers
Community Groups
Homeschool
Libraries
Parties
Schools
Senior Centers
Summer Camps    
About Heidi's programs and presentations
I supply everything 
I bring everything; supplies, tools, samples and instructions.  All I need from the venue are tables, lights and trash cans.  All materials are shared (no individual kits) so nothing is wasted and everyone can choose what they need and like.
Craft Programs are short, easy and portable
The programs listed are structured and priced for a general audience such as a library program or women's group. They are about 2 hours long and geared toward encouraging beginners to try something new.  Participants will leave each session with a completed project.  There is never any drying or setting time (no paint or glue) so they don't have to come back later to pick anything up.
Craft programs can also be workshops
Most of the programs can be easily adapted to half day or whole day workshops for more advanced participants at an arts center.  Longer, more substantial  programs include discussion of choosing and preparing materials, alternative methods and more complex techniques.  Prices for longer workshops will be adjusted based on the type of program requested.
Ages and special needs
Programs are carefully constructed for the maturity and manual dexterity of specific age groups.  I offer programs for children, teens, and adults.  There can be some crossover, especially for teens, based on skill level.  I also offer programs designed specifically for older adults and people with special needs.  I've even done successful projects with blind crafters.  Tell me your audience and we will make a program suited just for them.
Generally speaking, my age divisions are as follows:
No kids allowed in adult programs
Adult programs are designed for adult hands using small sharp tools.  Teens are welcome, but younger children cannot be accommodated in adult workshops.
Cost
Program cost varies according to the length of the program, materials used, number of participants and distance traveled.  Cost can be structured as an individual participant fee or as a flat fee for the hosting venue, depending on the structure of your organization.  Libraries usually pay a flat rate and offer the program to their patrons for free.  Art centers usually charge per participant.   Programs that are charged to individuals will have a minimum number of participants.  See my pricing sheet for more information.
Experience
Heidi has presented programs and taught craft class for the following:
American Indian Christian Mission – Show Low, AZ
Boone County Public Library – KY        
Campbell County Public Library – KY
Carter County Public Library – KY
Century Club – Evansville, IN
Cincinnati Doll Club – Cincinnati, OH
Cincinnati Miniature Society – Cincinnati, OH
Creative Festival – Sharonville, OH
4H Camp Farley – Mashpee, MA
Grayson Gallery and Art Center – Grayson KY
Great Rivers Girl Scout Council – Cincinnati, OH
Hobby Lobby – Cincinnati OH, Ashland Ky, Huntington WV
Joann Fabric – Ashland, KY
Kenton County Public Library – KY
Kentucky Christian University – Grayson, Ky
Kentucky Coalition for School Age Child Care – Lexington Ky
Kids Fun Connection – Covington, KY
Nicholson Christian Church – Nicholson, KY
Northern Kentucky Children's Home – Covington, KY
Oldenburg Academy – Oldenburg IN
Public Library of Cincinnati and Hamilton County – Cincinnati, OH
Queen City Barbie Doll Club – Cincinnati OH
Wyoming Recreation Center – Wyoming OH
Young Library – Grayson, KY
YWCA – Cincinnati, OH