Program Menu: Craft Classes and Presentations
Crafts

for adults and teens
Easy Beaded Jewelry 

   
Participants make necklaces, earrings, bracelets, key chains or ID lanyards choosing from over 150 varieties of glass, ceramic, metal, stone, wood and acrylic beads.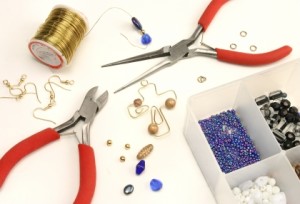 Beaded Jewelry Making Basics       
This hands-on workshop focuses on the "how-to" of different beaded jewelry making techniques.  Participants learn how to use a variety of tools and materials, findings and stringing materials. Topics include knotting, crimp beads & wire, basic design strategies and common beginner mistakes. This class is more advanced and in-depth than Basic Beaded Jewelry.  Participants will not leave with a finished piece of jewelry, but rather the knowledge and skills to make jewelry on their own.
 

Knitagains  

   
Make your own little plush friend in minutes using wool scraps and easy hand stitching.  This program is adjustable to accommodate everyone from beginners to accomplished needle-workers.
Introduction to Crafting with Recycled Knits

     
Make purses, tote bags, electronics cases or hats using recycled felted wool sweaters.  This knit fabric is easy to work with and doesn't fray, allowing even beginners to whip up cute and versatile accessories in about an hour.

Rag Baskets  
Make bowls, baskets, trivets and coasters using an easy hand-weaving technique without sewing or glue.  
Beaded Christmas Ornaments    

 
Make old-fashioned Victorian-style beaded silk Christmas ornaments using pins, sequins, beads and ribbon.
Crafts

 for Kids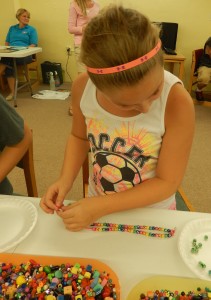 Kids Beading

 

       
 Participants make necklaces, bracelets, key chains and backpack clips using large-hole wood and plastic beads, and sturdy stringing materials.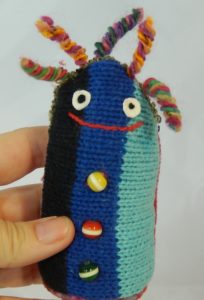 Knitagain Sock Monsters 
Make your own little plush friend in minutes using socks, sweater scraps and easy hand stitching.  This program is simplified to teach kids beginning sewing skills.
T-Shirt Transformation
Re-use, recycle and re-fashion!  Make new shirts, skirts, dresses, hats and scarves using old t-shirts and simple hand sewing techniques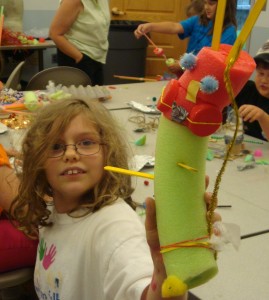 Junk Sculpture Competition
Make creative art with recycled materials.  Prizes for the best sculptures (or everybody).
Presentations
Be Your Own Appraiser
Do you have a garage full of treasure? Or is it destined for the dump?  Learn how and where to find the value of your stuff, and the best strategies for maximizing your profit when liquidating your assets, or just assessing your collection.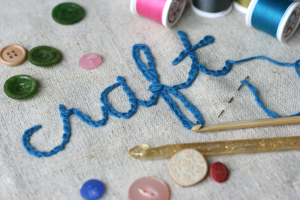 Craft Business Success              
Want to turn your hobby into a business?  I'll tell you how.  I've been selling my work online, at craft shows and in galleries since 2002. The presentation is for craft business beginners who would like to know more about the many options available for turning creativity into cash including online, retail and wholesale sales, teaching, writing and getting grants and commissions. I supply a packet of reference material for each participant.  Internet projector recommended.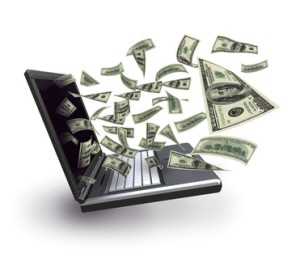 Make money selling online: Introduction to Etsy, eBay, Amazon                          
Learn to sell your books, art, antiques and treasures online.  I'll talk about how online sales sites work, which sites are best for which items and how to decide if online sales are right for you.  Handouts will be provided for later reference.  An internet projector is required.       
Fashion, Hollywood and the lure of Celebrity: the Academy Award Action Figures Project 
My 100+ item collection of fashion dolls has been featured in national and local magazines, newspapers and TV.  Each doll is a handmade recreation of a gown worn by a celebrity to the Academy Awards.  The collection contains hundreds of stars such as Julia Roberts, Halle Berry, and Cate Blanchett wearing designs by Versace, Vera Wang, Halston and dozens more.  It also includes many of the wacky and memorable get-ups that make Oscar night fashion so much fun such as Bjork's swan dress and Lizzie Gardiner's credit card gown.